Hi all, hope you all had a great week and are ready for a wonderful weekend.
It has been just beautiful here over the past couple of days with sunshine and warmer temps in the low to mid 70's, boy do I miss the warm weather!
We had a scare over the last few days with my Mom. They found a lump in her breast and she had to have it biopsied to test for cancer. It was nerve wracking waiting for the results, especially since she just beat cancer only 2 years ago. But thank the good Lord above, it turned out to be benign!
Things like this makes me ever so grateful for the beautiful and healthy family that I have!!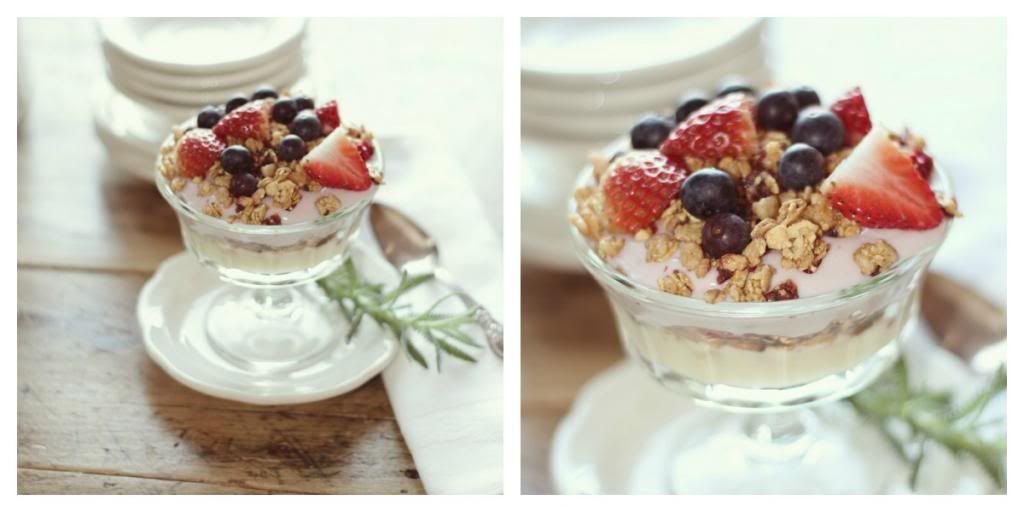 I made some yummy and healthy parfaits for the boys a few days ago and thought I'd share it with you. So simple, with ingredients from Trader Joe's of course. I just added 2 flavors of low-fat/non-fat yogurt, low-fat triple berry Trader Joe's granola, & some fresh strawberries and blueberries, that's it~ super simple and delicious!!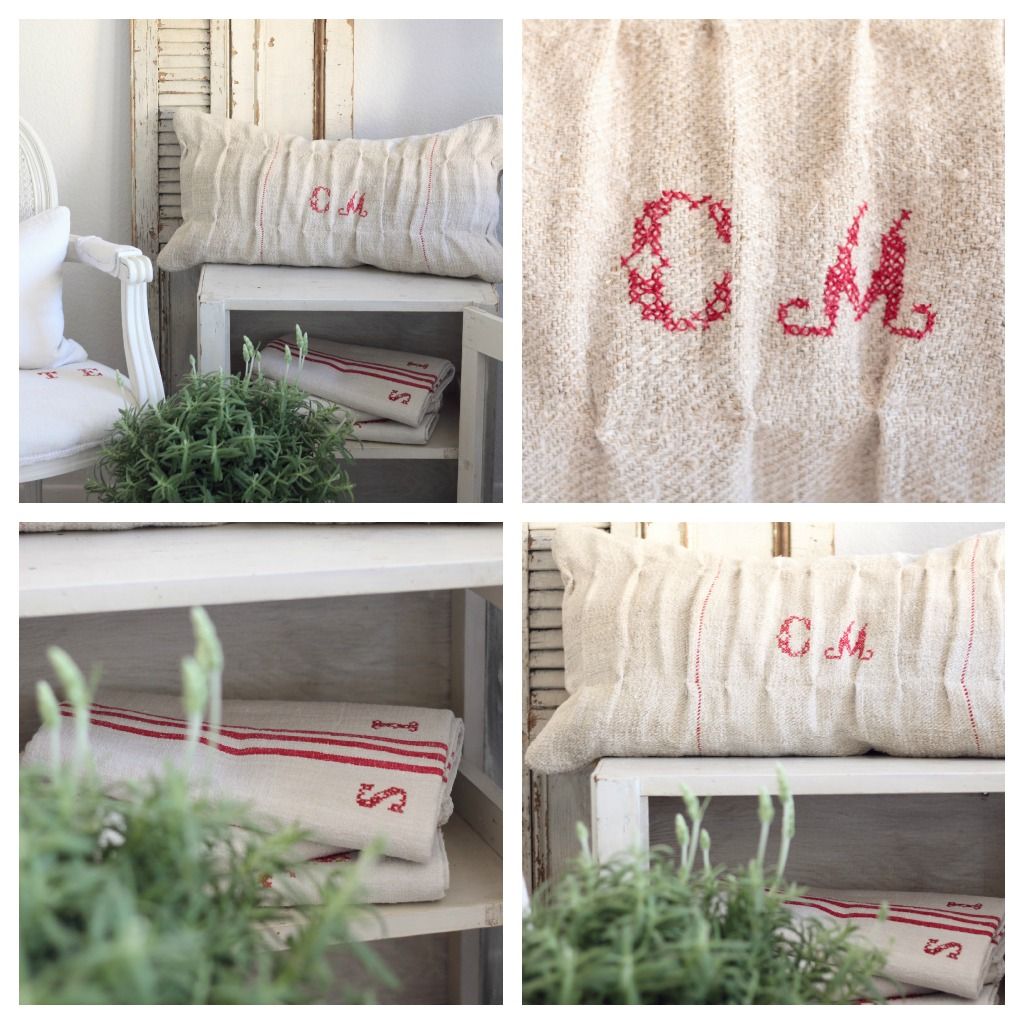 I also made a new pillow yesterday using some old scraps of grain sacks that I had lying around. I just cinched the front of the pillow with the sewing machine and hand-stitched my husband's and my initials on the front. I like how it turned out because it's different and it adds some texture and interest to my sofa.
Hope you all have a great weekend!!
Sincerely,
Melinda