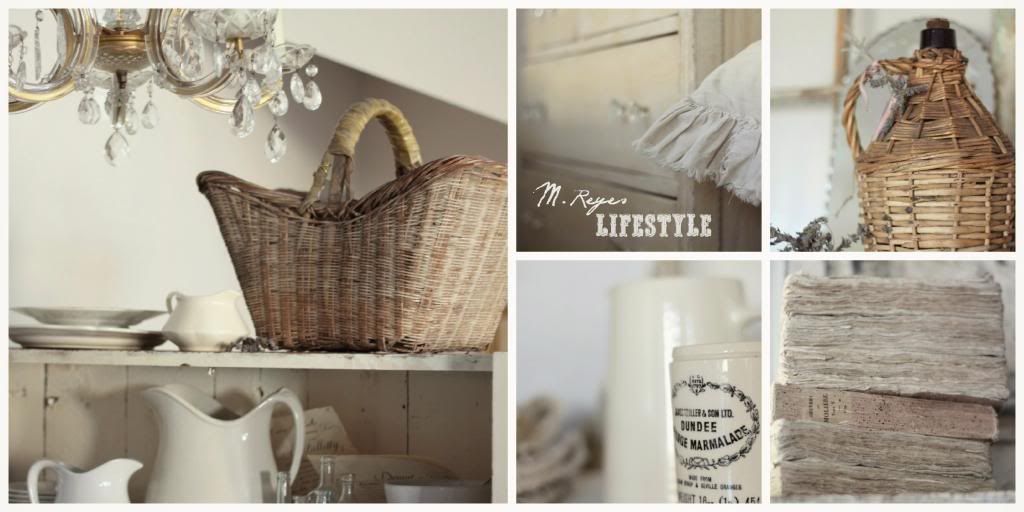 I absolutely love living with vintage pieces and where ever you look throughout my home, you'll find something old and worn, yet truly loved.
Vintage furnishings, old baskets, aged books with ruffled pages, vintage dress forms, and one of my favorite staples, white ironstone, all mix so beautifully and seamlessly together.
My home is done in faded colors; pale blues, grays, worn whites, and touches of red. I love adding touches of reds with faded red-striped grain sacks and monogrammed towels. I use them as pillows, upholstery to give new life to tattered chairs, and mostly, I just adore them for display. Stacks and stacks of linens make me happy, they add texture and interest to my home and especially beauty.
Living with vintage is an easy and relaxing style for my family and me. Pieces that stand the test of time and the test of boys. :)
What's your lifestyle? Do you adore vintage like I do, and how do you incorporate vintage pieces into your home decor?
In my next post, I'll share with you some of my favorite places to shop for vintage pieces.
Have a wonderful weekend everyone!!
Sincerely,
Melinda